Roaring Red
Blend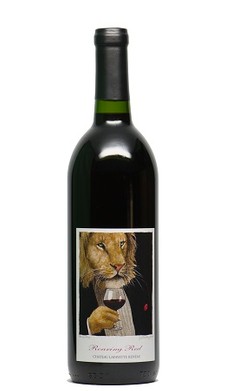 Wine Specs
Vineyard Designation
Seneca Lake, Keuka Lake
Fermentation
10 days 85-90 degrees
A blend of Baco Noir and Malbec grapes, the deep purple hue of this full-bodied red reveals layers of fruit such as cherries, plum and spice. Rich in texture and smooth in body, this semi-dry red is the perfect companion wine to pizzas, grilled meats, burgers, and barbeque.
Wine Specs
Vineyard Designation
Seneca Lake, Keuka Lake
Fermentation
10 days 85-90 degrees
Product Reviews
John Leon
(Sep 20, 2016 at 6:52 PM)
I picked up a bottle of Roaring Red in Ithaca this past summer along with some other bottles of wine. My wife and i opened it this past weekend - what a great wine, low in tannins. It is somewhat unusual that both of us really like the same wine, but this is a 5 star. The wine is ready to drink now. The wine is smooth, silky to be exact. You can't go wrong with purchasing a bottle of Roaring Red plus it has a great label.
Ruth Landry
(Nov 16, 2016 at 12:55 PM)
This is our favorite red wine from CLR...just can't go wrong with it!
Wanda Chaparro
(Dec 13, 2016 at 6:38 PM)
Roaring Red is a simple but complex wine. It taste great, its smooth, goes well with everything, and as some else mentioned; the label becomes a conversation piece.