A Brief History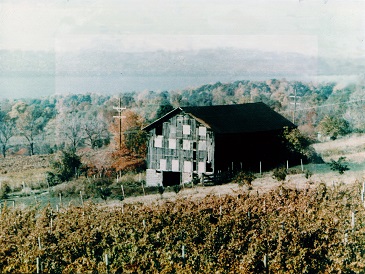 The property now Chateau LaFayette Reneau was historically a fruit farm. The land was originally owned by Loomis. Grapes and fruit trees were planted on the property and sold each year to merchants, who took them via Erie Canal to New York City for purchase. The barn, which is now the tasting room, was originally constructed as a fruit-packing barn.
Chateau LaFayette Reneau took root after Dick and Betty Reno vacationed in the Finger Lakes. Falling in love with the area, they retired to the beautiful region of upstate New York. In 1985, they purchased an old brick farmhouse on a 140-acre farm located on the southeastern slopes of Seneca Lake. Dick and Betty had a passion for wine, and they dreamed of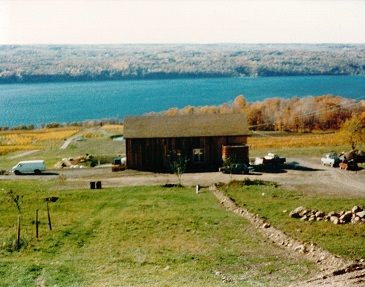 extending their beloved hobby of collecting wines one step further. They wanted to make fine wines of their own.
The Reno's first step was to replace the existing vineyards, comprised primarily of native grape varieties (Catawba, Niagara, and Concord), with fine wine grapes. The transformation began when they re-planted 50 acres of grapes. Chardonnay and Riesling made up over half of the new crop, with Cabernet Sauvignon, Cabernet Franc, Malbec, Merlot, Petite Verdot, Pinot Noir, Syrah, and Seyval Blanc rounding out the rest.
By 1986, Chateau LaFayette Reneau had its first vintage and the winery was open for business. The Reno's began investing in state-of-the-art equipment. French and American oak barrels were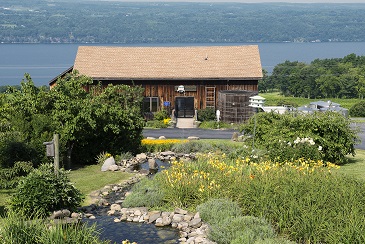 purchased. In 1996, the current winemaker, Tim Miller, was hired. Over the last 27 years the winery production has grown to its current level of 15,000 to 20,000 cases each year.
In 1993 they opened The Inn at Chateau LaFayette Reneau. The Inn, a large Craftsman-style house (circa 1911) is a fully restored five-bedroom farmhouse located on the property.
From 2006 through the present, Chateau LaFayette Reneau wines have been awarded nearly 80 gold medals, bestowing the winery with national and international recognition. The Rieslings are the most decorated with Gold. In 1998, the 1997 Johannisberg Riesling won the New York Wine & Food Classic's prestigious Governor's Cup - naming it "the best wine in New York State." In 2000, the 1999 Dry Riesling won Chateau LaFayette Reneau a second Governor's Cup. In 2014 our 2013 Semi-Dry Riesling won the prestigious award again.
Recently, Chateau LaFayette earned a silver medal, the highest United States medal, at the prestigious Chardonnay-du-Monde held in Burgundy, France. At the equally prestigious 2009 Riesling-du-Monde held in Alsace, France, Chateau LaFayette Reneau won gold for the 2008 Riesling Semidry.