Emperor's Blush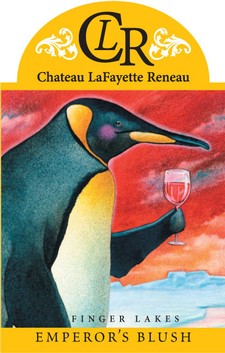 Wine Specs
Vineyard Designation
Seneca Lake
Emperor's Blush is one part of our Will Bullas Collection. Comprised of Roaring Red, Northern White and Emperor's Blush, this collection features label art by artist Will Bullas, commissioned by our original owner, Dick Reno, a lover of nature and fine wine.
Wine Specs
Vineyard Designation
Seneca Lake
Product Reviews
Merrie Walter
(Mar 11, 2017 at 11:08 AM)
We have a dear and best friend that passed away suddenly. 4 of us will be visiting in April to taste Emperor's Blush, his most favorite wine. Cal & Patty O'brien visited Chateau Lafayette many times. It was their most favorite winery in NY.