2015 Riesling Dry
Double GOLD - Tasters Guild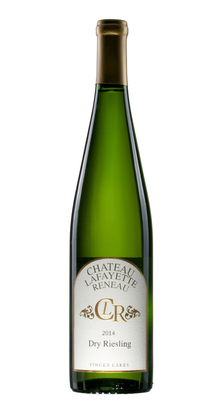 Wine Specs
Vineyard Designation
Estate
Harvest Date
October 10, 2014
Fermentation
30 days 48 degrees
Bottling Date
June 5, 2015 & August 5, 2015
An appealing aroma of peach, perfectly structured to enhance any meal. Dry with elegant melon fruit and notable citrus character. A bright acidity, perfectly balanced.
Wine Specs
Vineyard Designation
Estate
Harvest Date
October 10, 2014
Fermentation
30 days 48 degrees
Bottling Date
June 5, 2015 & August 5, 2015
Wine Profile
Awards
Chairman's Award, Best in Class - Riverside International, GOLD - Los Angeles Wine and Spirits, GOLD - Finger Lakes International, GOLD - NYS Fair, GOLD - New York Wine and Food Classic, GOLD - Dan Berger's International
Product Reviews
Mariana GRECHNIV
(Oct 30, 2017 at 9:54 AM)
Spectacular crisp, delicate but exciting , delicious blooms on your tongue. Love it, bought4 bottles, wish I bought a case!
Val S
(Dec 5, 2017 at 2:41 AM)
I am a Riesling aficionado. Of all the Rieslings I've ever tasted, both dry and semi-dry, Chateau Lafayette Reneau's Dry Riesling is the best, bar none. It is delightfully light and crisp, almost like biting into a tart apple, with a soft dry down and none of your usual metallic aftertaste. Chateau Lafayette Reneau has elevated Riesling making to a true art form.