2018 Pinot Noir Rosé
New Release!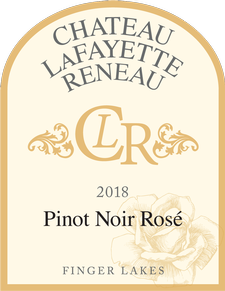 Out of Stock - May still be availalbe at your local retailer.
Wine Profile
Tasting Notes
Aromas of spring flowers, such as lilac and tulip, and bright yet subtle flavors of a strawberry, the Rosé follows through with a hint of pomegranate at the finish.
Winemaker Notes
The Pinot Noir was harvested at 21.0 brix. It was then lightly pressed at 140 gallons per ton (low pressure) and treated as if it were a sparkling wine. Fermentation was finished in stainless steel at cool temperature for three weeks and stopping fermentation at the preferred sweetness. Racked and stabilized for just under four months, the Rosé was then filtered and prepared for bottling.